*          *          *         *          *         *          *         *          *
Cash Calendars for Ending Hunger Drawings Monday thru Friday in August
*          *          *         *          *         *          *         *          *
FREE Upcoming Workshops for our Members

We polled our members online last year and are presenting three workshops this fall, based on what you wanted. Click workshop titles for more information and registration.
Basic Estate Planning Workshop – Sept 18, 2018
We should all be planning for the inevitable. Estate planning basics, such as wills and powers of attorney will be covered.
What's Next? Workshop – Oct 11, 2018
A workshop for high school students, and their parents, discussing options beyond graduation.
Long Term Care Planning & Elder Real Estate Issues – October 16, 2018
Whether planning for yourself or your loved ones, long term care should be on your checklist. What becomes of your property, savings, etc.
*          *          *         *          *         *          *         *          *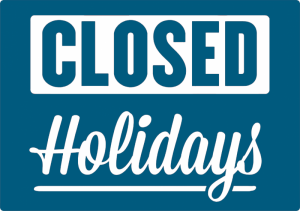 Upcoming Holiday Closures
Labor Day – Monday, September 3
Columbus Day – Monday, October 8