Youth Week
Tuesday – Friday. April 16 – 19, at Gardiner FCU
All Youth Members, ages 0 – 17, enjoy snacks, daily drawings & gift bags, for those visiting during Youth Week and depositing $10 or more into their share accounts.
*Thursday, April 18, we will be hosting fun exhibits from the Children's Discovery Museum's Mobile Museum, and have appearances by Kirby the Kangaroo ®. Come in and celebrate Youth Week with us.
Annual Meeting
Wednesday, April 24th, 5:30 PM, at Gardiner Regional Middle School
We have two board seats open for election, at the meeting. Please join us and exercise your right to vote for the candidates of your choice. Each will be voted on at the meeting and has a term of three years.  If you are interested in applying for a Board position, please contact one of the following Nomination Committee members:
5:30   Social Time
6:00   Meeting
6:30   Dinner  *Ticket purchase required, if attending dinner, tickets go on sale April 1. $12 adults, $6 children 12 & under.
7:00   Prizes

*          *          *         *          *         *          *         *          *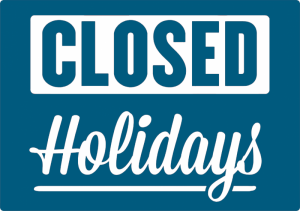 Upcoming Holiday Closures
Monday, April 15, Patriot's Day
Monday, May 27, Memorial Day