UPCOMING EVENTS:
Youth Week Activities ~ April 17 – 20
Tuesday – Friday, snacks in the lobby. Youth Members, with their own accounts, who come in to visit will receive a gift bag. Those visiting youth members who personally make deposits of $10, or more,into their accounts will go into drawings for prizes of $20 cash deposits. Kids of all ages are invited to take pictures and visit with Kirby. Kirby will make appearances Tuesday 9:30 – 11:00 and Thursday 2:30 – 4:00.  We hope to CU here!
*          *          *         *          *         *          *         *          *
65th Annual Meeting ~ Wednesday, April 25, Gardiner Regional Middle School
5:30 p.m. – Social Time
6:00 p.m. – Meeting
6:30 p.m. – Dinner *Ticket purchase required, if attending dinner. Tickets go on sale April 2, at GFCU.
7:00 p.m. – Prizes
*Dinner tickets go on sale April 2 & must be purchased at Gardiner FCU, prior to the day of the Annual Meeting; $12.00 for Adults, $6.00 for children 12 and under. During the Annual Meeting, members will elect fellow members to the Board of Directors. There are two seats open for election. Incumbents, Connie Greenleaf & Deb Couture, seek re-election. Each position will be voted on, at the meeting, and has a term of three years. If you are interested in applying for a Board position, please contact one of the following members of our Nominating Committee.
Nominating Committee:
Jeanne-Marie Frost  jeanne.frost@roadrunner.com
Joan Vining  djvining@roadrunner.com
Brenda Deprey  mbjd4@aol.com
*          *          *         *          *         *          *         *          *
Shredding Days ~ May 10 & 11
Members invited to bring in sensitive documents for secure shredding.
*          *          *         *          *         *          *         *          *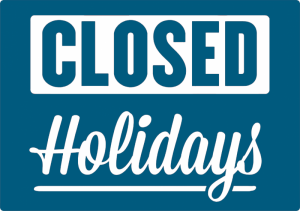 Upcoming Holiday Closures
Patriots Day – Monday, April 16
Memorial Day – Monday, May 28
Fourth of July – Wednesday, July 4
Labor Day – Monday, September 3
Columbus Day – Monday, October 8