Digital Banking is our online service that enables you to use your personal computer to access your Gardiner Federal Credit Union accounts 24 hours a day, seven days a week via the internet. Sign-up for Digital Banking today and start enjoying these great benefits from the comfort, privacy and convenience of your home: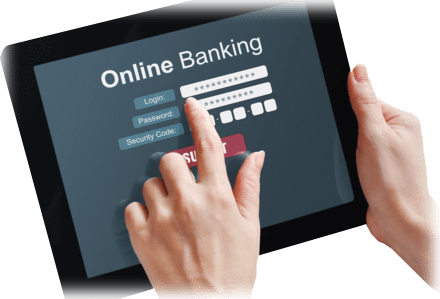 Digital Banking: Manage accounts 24 hours a day, seven days a week.
CU BillPay: Convenient way to pay your bills from one secure website.
iPay QuickPay: Once enrolled in BillPay, you can set up voice command pay, through your compatible Alexa device.
Check Imaging: Be able to view and print cleared checks.
CUe Statement: Access your accounts faster and enjoy the convenience of viewing and printing statements from your own computer.
Re-ordering Checks: Place an order for checks right from home.
e-Alerts: Set up and manage your electronic alerts (text and/or email), for your deposits, loans, fees, etc.
Click the link below to sign up for this quick, easy and convenient service.
All it takes is your own personal computer and internet access through your own ISP. NO SPECIAL SOFTWARE IS REQUIRED! Click here to log in or sign up.
Using simple prompts on your screen, you can perform a variety of transactions including balance inquires; making withdrawals, by Credit Union Draft*, from your savings and checking accounts; transfer between your own accounts or even transfer to other GFCU members' accounts.
*Credit Union Drafts can be made only in the primary account holder's name and will be mailed to their current address.
What You Need:
Be a member of Gardiner Federal Credit Union, know your savings account number, full social security number, and date of birth. Be sure that your email address and cell phone number is up to date.
If you are locked out of Digital Banking or have any issues signing up, call our member service representatives for assistance at 207-582-2676.
Member services department may be texted, during business hours, at 207-582-0012 *Note: Data rates may apply