Home Banking is our online service that enables you to use your personal computer to access your Gardiner Federal Credit Union accounts 24 hours a day, seven days a week via the internet. Sign-up for Home Banking today and start enjoying these great benefits from the comfort, privacy and convenience of your home: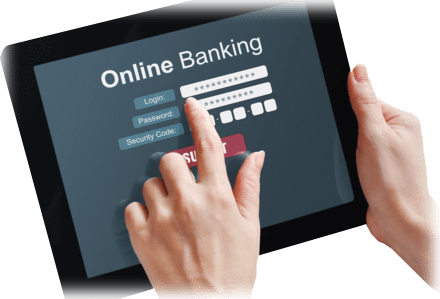 Online Account Access: Manage accounts 24 hours a day, seven days a week.
CU BillPay: Convenient way to pay your bills from one secure website.
Check Imaging: Be able to view and print cleared checks.
CUe Statement: Access your accounts faster and enjoy the convenience of viewing and printing statements from your own computer.
Re-ordering Checks: Place an order for checks right from home.
Click the link below to sign up for this quick, easy and convenient service.
All it takes is your own personal computer and internet access through your own ISP. NO SPECIAL SOFTWARE IS REQUIRED! After your initial login, go to the Maintenance screen to change your assigned Personal Identification Number (PIN) to your own new 4 – 10 character PIN. You MUST do this prior to performing any transactions to ensure your account security.
Using simple prompts on your screen, you can perform a variety of transactions including balance inquires, transfers between yours and to your joint owner's accounts and make withdrawals by Credit Union Draft from savings and checking accounts.
What You Need:
Be a member of Gardiner Federal Credit Union.
Apply for a Online Account Access User I.D. and initial PIN. Please, print out and carefully read the Disclosure and Agreement Section before completing the Online Account Access Application form.
Use Default Settings: SSL2="ON" and "Receive cookies=Yes" must be selected.
Note: Credit Union Drafts can be made only in the primary account holder's name and will be mailed to their current address.
If you are locked out of Home Banking or have any issues signing up, call our member service representatives, for assistance. 207-582-2676.
Kattie Peaslee, ext. 121 kpeaslee@gardinerfcu.org
Stephanie Peppard, ext. 120  speppard@gardinerfcu.org