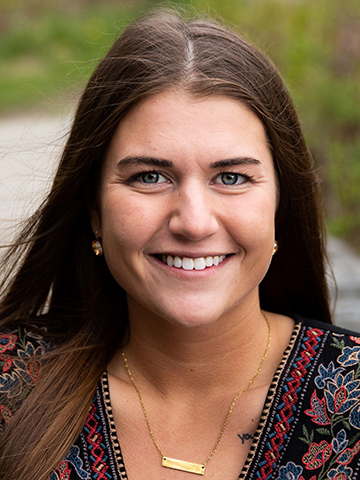 Abigail Dunn has been a member of Gardiner FCU since the age of five. She has also been an associate board member since August of 2019. Meaning, she has been sitting in on board meetings, learning more about the workings of the Credit Union and providing new perspective and input. Service comes naturally to her, having three family members who have also served on our board.
She is a Gardiner Area HS graduate, where she served in student government, participated in sports and was a member of the National Honor Society. She graduated from Thomas College with a BS degree in Management with concentrations in Accounting & Finance. She is currently enrolled at USM pursuing a master's degree in Secondary Education for Mathematics.
Through it all, she has continued working and volunteering. A volunteer coach for Gardiner Youth Basketball and volunteer referee for youth field hockey games. She is currently a substitute teacher, a tutor and a waitress. When Joan Vining retired in April, Abigail stepped in to temporarily fill her seat.
When asked why she wanted to be a board member, Abigail replied: "I want to use my experience in accounting and finance to help serve and support a highly respected community organization. In addition, because of my age, I feel I offer a unique perspective and knowledge base that has been beneficial to the board thus far."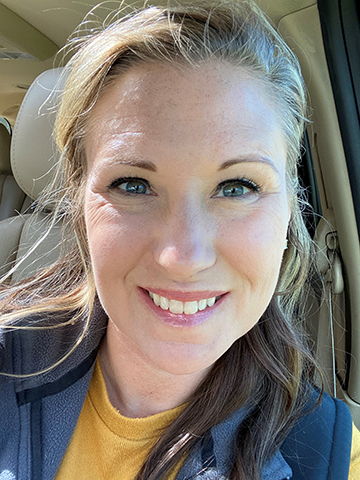 Nicole Cooley was raised in Richmond, moving to Gardiner in 2006, to raise her family. She jumped right in to support her community, serving as Past President of the Gardiner Elementary PTA, volunteering with the Gardiner High School Boosters, and currently serving on the board of Gardiner Main Street.
She is a graduate of Richmond Area High School and a graduate of University of Southern Maine, where she received degrees in both Sports Medicine and in Business.
While raising her family and volunteering in her community, Nicole has also been steadily employed, currently holding three jobs. She is the PR & Marketing Coordinator for the Boys & Girls Club of the Kennebec Valley and is instrumental to their capital campaign. She is also working part time for Hart Consulting and is a Contractor & Independent Director for Scentsy, Inc.
When Brenda Deprey retired from the board in June, Nicole was appointed to temporarily fill her seat. Asked why she'd like to serve on our board, Nicole replied, "I have been drawn to GFCU's commitment to our community.  They sponsor major community events, provide funding to support local hunger needs & provide drives to support our schools as well as educational programming for the youth of our community. Their values appear to align with mine, "give more than you take" and have fun doing it." Welcome Nicole.