Tuesday, October 16, 2018, at 5:30 PM
Gardiner FCU Boardroom

Members & Interested Family Members are Welcome!
Seating is limited, so registration is required. REGISTRATION FOR THIS WORKSHOP IS NOW CLOSED. Thank you.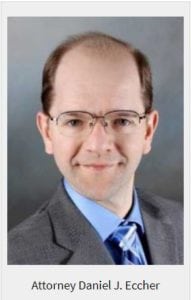 Often times, in later years, long term care becomes necessary. We will discuss the available options and financial consequences of long term care (of which MaineCare planning is a subcategory) and address common real estate issues for elders. Our presenter is Daniel J. Eccher, Esq.
Dan Eccher is an attorney at Levey, Wagley, Putman & Eccher, P.A., in Winthrop, Maine, a small firm that focuses on Elder Law. Dan's favorite problem to solve is helping clients figure out how to afford long-term care while having something left for their family.
Dan enjoys helping clients establish estate plans, such that their wishes will be carried out upon their passing.